Service provider Subscription
Life Coachingلأن المنح تأتي من المحن، كانت نقطة انطلاق صافيناز العشري في عالم الـ
 بعد تعرضها لعدد من الازمات الصحية اضطرتها للوقوف والنظر الي كم النعم الموجودة بحياتنا ولكننا دائما ما ننساها في زحمة الحياة في الوقت ده قررت العشري انها تساعد نفسها للنهوض مرة تانية وتساعد غيرها في تخطي أي مشاكل أو تحديات تواجه الناس نفسيا، فقررت العشري في 2015 إنشاء "أكاديمية تنمية" للتطوير  وتنمية المهارات بالشيخ زايد لأنها دائما ما تعتقد أن تغيير بكرة يبدأ بتغييرانفسنا من اليوم
MBA العشري متزوجة وأم لبنتين حصلت علي شهادة الماجستير المهني
ICFمن جامعة اسليسكا عام 2011 وهي مدربة معتمدة من د. ريتشارد بولستاد ومن الجامعة الأمريكية بالقاهرة ولايف كوتش معتمدة من
Resolve/ Transforming Communication وهي مدربة معتمدة لشهادة
و حاصلة علي دبلومة الإرشاد النفسى من جامعة عين شمس
NLPكما حصلت علي شهادة ممارسة معتمدة في البرمجة اللغوية العصبية
  و درست التغيير مع دكتور مايكل هول ودارسة للعلاج السلوك المعرفى، ولديها  أكثر من 20 سنة خبرة في مجال المحاسبة بشركات محلية ودولية
 Safinaz Elashry, a certified Trainer, ICF Coach, and NLP Practitioner started her career in life coaching after experiencing a number of health crises that forced her to stand up and look at the blessings surrounding us in our daily lives.
At this time, El-Ashry decided that she would help herself to rise again and help others overcome any problems or challenges that people face psychologically .
In 2015, ُُEl-Ashry decided to establish  "Tanmia Academy" Human development center in Sheikh Zayed, because she always believes that changing tomorrow begins by changing ourselves from today.
El-Ashry is a mother of two daughters. She holds an MBA degree from ESLSCA Business School in 2011, certified trainer from Dr. Richard Bullstad and from the American University in Cairo. An ICF certified life coach, and trainer for Resolve / Transforming Communication and holds a Diploma in counseling accredited by Ain Shams University. She also holds a certified NLP Neuro-Programming Practice Certificate, a certified change agent from Dr. Michael Hall, and studied Cognitive Behavior Therapy. She has more than 20 years of experience in the field of Accounting in international and local companies.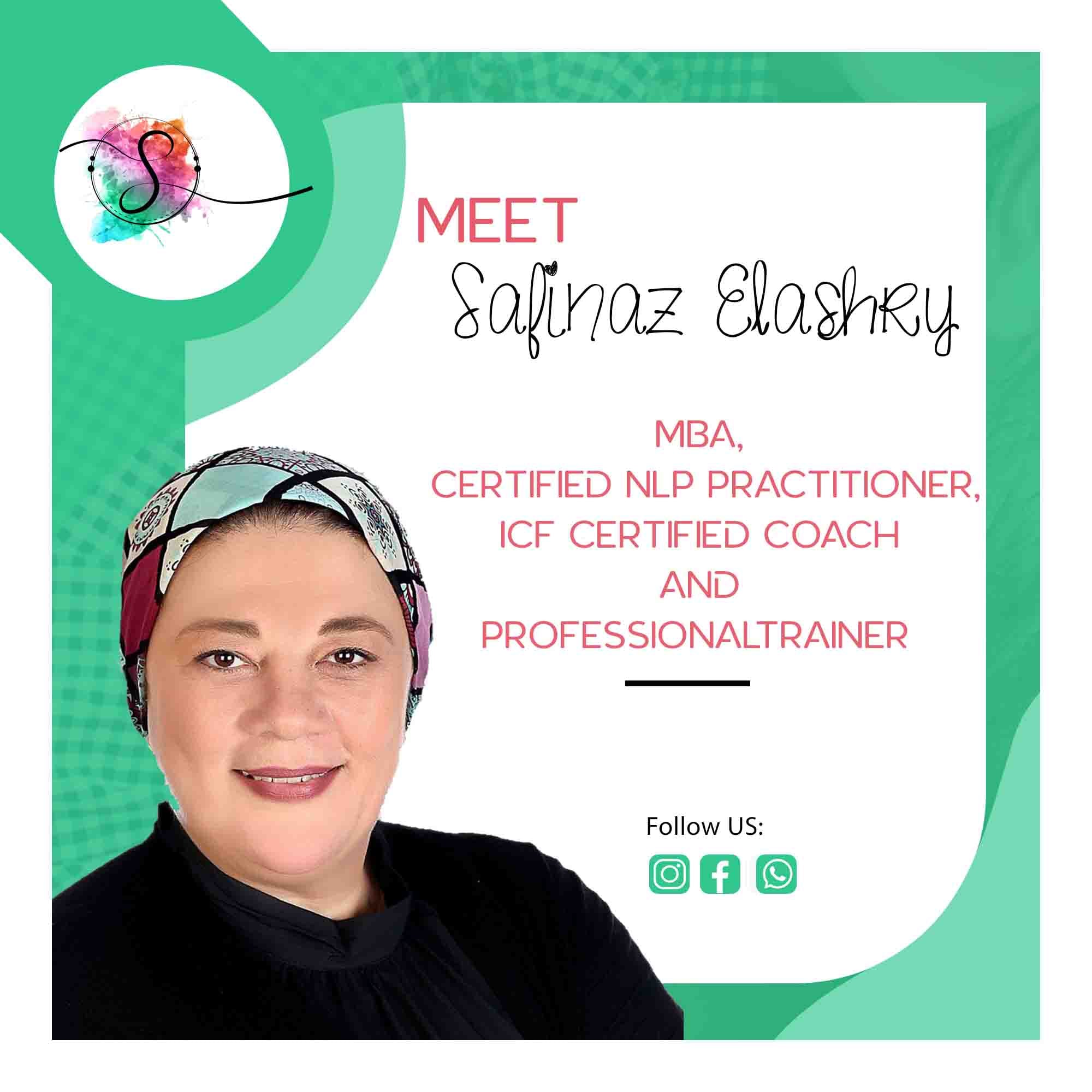 Villa 8E Alkarma 4 Gate 3 Sheikh Zayed , Giza, Egypt 12588